Pastor Bracken & Donna Christian
Senior Pastors & Founders
Dr. Bracken Christian is the senior pastor of Harvest Church—Lubbock. He pioneered the church in 1992. With an apostolic call on his life, he started and was the initial pastor of the three other area Family Harvest Churches in Post, Seminole and Plainview. Internationally, Dr. Christian has helped influence church planting in El Salvador and Ghana, Africa. As well as founding Harvest Ministry Seminary, and serving as professor of pastoral ministry in the Bible School, Dr. Christian travels internationally to minister on inspiring faith, vision, and excellence.

Dr. Christian attended Texas Tech University, is a graduate of Rhema Bible Training Center of Broken Arrow, Oklahoma, and also holds a Doctorate in Theology. Prior to establishing Harvest Church, he served in several churches as Youth Minister, Associate Minister and led Praise and Worship. In 2018, he celebrated 35 years in ministry.

Donna is first and always devoted to helping her husband and pastor fulfill God's call on his life. She has been equally committed to raising their four children, who are all serving God and fulfilling His plan for their lives. She uses her administrative gift in every area of church life. In the church's beginning years before any staff was in place, Donna established the children's ministry, prayer group ministry, connect group ministry and handled all the business and accounting issues. Donna continues to help oversee the business of the church and coordinates the women's ministry of Harvest Church.
Pastor John & Denise Breshers
Pastor John & Denise came to Harvest Church in October of 1992.
Some friends invited them to a church fellowship on a Sunday night. After attending service, the following Sunday and hearing Pastor Bracken's message... they knew they were home.
Over the next 28 years, they cleaned the church, served in children's ministry, youth ministry, women's and men's ministry. They also have served as an usher, on sound team, on the advisory board, as Youth Pastors and now Associate Pastors.
They say their lives were forever changed 28 years ago and they wouldn't change a thing.
Pastor Brody & Jensen Christian
Youth Pastor & Worship Minister
Brody was born two weeks after the church began in 1992, as the pastor's son, he learned the ins and outs of ministry from an early age.
He attended Rhema in Broken Arrow, OK and returned to Lubbock in 2013 to become our youth minister.
He is still serving faithfully as youth pastor/associate pastor for 7 years now.

Jensen began attending Harvest in May of 2013.
After faithfully attending for many months, she joined the worship team as a back up vocalist and eventually began leading a song or two a service.
She took the position of Music Minister on September 2017, after returning from Master Commission discipleship program in Colorado, summer of 2017.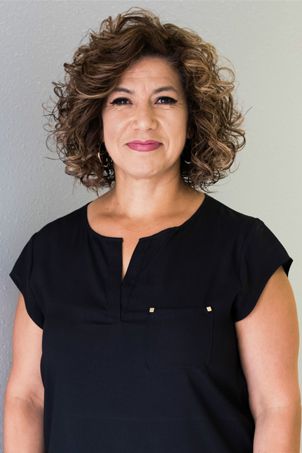 Lori started attending Harvest Church in 2007. Lori and her family attended first on a Wednesday service and then a Sunday service. After hearing Pastor Bracken preach... she knew, they had found their home and have never looked back since.
After serving in multiple areas, such as, a greeter, cafe worker, and in the connection center, wherever she was needed really...
Lori became our administrative assistant in 2011 and is still faithfully and excellently serving today.
Through the majority of Jan's church and career endeavors, she has served on behalf of children and families. Her heart's desire has always been to serve on staff in a local church setting. Several months after graduating from Rhema Bible Training College, this prayer was answered. She was informed by the College of Pastor Bracken's need for a Children's Pastor and in January 1996, she joined the HC staff to fulfill this role. She continues to oversee this area of ministry with joy and enthusiasm.
Shari began attending Harvest Church with her husband in 1997.
After being involved & leading Women's Bible Studies, Children's Ministry, Women's Ministry and the Praise Team... Shari completed a year of studies at Harvest Ministry Seminary. In 2016, she joined our staff here at Harvest Church as the Women's Ministry Coordinator, the Event Coordinator, and the Human Resource Manager.
Jerald and his family arrived at Harvest Church in 1997 and have been faithful to attend and serve ever since.
He served as an usher and connect group coordinator,
before becoming our safety coordinator.
Today, Jerald still excellently serves as head of our safety team to ensure our church's well being.